Thinking about becoming a physical therapist?
Maybe you're drawn to the idea of helping people regain their mobility, or perhaps you're fascinated by the human body's mechanics. Either way, you've got questions—and we've got answers. Buckle up as we explore the top questions you should be asking yourself before committing to this career path.
---
"Is the Juice Worth the Squeeze?": What's the ROI of a Physical Therapy Degree?
Pro Score: 6/10
Con Score: 8/10
Pro: Physical therapists enjoy a median salary of around $90,000, with room for growth as you gain experience and specialize. The job market is robust, and the skills are transferable across various healthcare settings.
Con: The average cost of a DPT program is around $116,000, not including undergraduate education. Most programs last 3 years, with a few 2-year options. During this time, you're not earning, leading to an opportunity cost of around $270,000 based on the median salary.
Winner: Con (8/10)
Based solely on the financials, the upfront investment and opportunity cost are significant.
---
"The Hustle Factor": How Competitive is the Field of Physical Therapy?
Pro Score: 7/10
Con Score: 8/10
Pro: The Bureau of Labor Statistics predicts faster-than-average growth for physical therapy jobs. This is fueled by an aging population requiring more rehabilitative services. The career is also relatively recession-proof and resistant to automation due to its hands-on nature.
Con: The field is becoming increasingly saturated, requiring specialization and aggressive networking to stand out.
Winner: Con (8/10)
Despite promising job growth and recession resistance, the increasing competition means you'll need to hustle harder.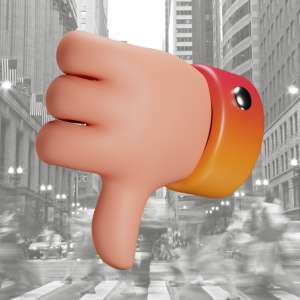 ---
"Work-Life Jive": What's the Work-Life Balance Like in Physical Therapy?
Pro Score: 8/10
Con Score: 5/10
Pro: The field offers a range of settings, each with its own set of hours, allowing for a flexible work-life balance. Many therapists enjoy the ability to set their schedules, especially in private practice.
Con: Emergency cases and varying patient needs can lead to unpredictable hours, affecting your work-life balance.
Winner: Pro (8/10)
The variety of settings and potential for a balanced lifestyle outweigh the occasional unpredictability.
---
"The Burnout Beat": How Demanding is a Career in Physical Therapy?
Pro Score: 6/10
Con Score: 7/10
Pro: The emotional rewards of helping people regain mobility and improve their lives can be significant, offering a sense of purpose that many careers lack.
Con: The physical and emotional demands, including long hours on your feet and the emotional toll of patient care, can lead to burnout.
Winner: Con (7/10)
While the emotional rewards are significant, the physical and emotional demands can't be ignored.
---
"The Cool Quotient": How Innovative and Tech-Savvy is the Physical Therapy Industry?
Pro Score: 8/10
Con Score: 4/10
Pro: The industry is embracing cutting-edge technology like virtual reality and AI-driven diagnostics, offering an exciting blend of healthcare and tech.
Con: Not all practices have the resources to implement these technologies, potentially limiting your exposure to innovation.
Winner: Pro (8/10)
The industry's general trend towards innovation and technology outweighs the limitations of individual practices.
---
"The Side Hustle": What are the Opportunities for Diversification and Entrepreneurship?
Pro Score: 9/10
Con Score: 5/10
Pro: Opportunities for consultancy, teaching, or even launching your own line of physical therapy products are abundant.
Con: Diversifying your income streams often requires additional time and financial investment.
Winner: Pro (9/10)
The potential for diversification and additional income streams is too good to pass up.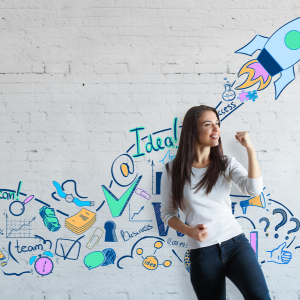 ---
"The Social Score": How Socially Impactful is a Career in Physical Therapy?
Pro Score: 9/10
Con Score: 6/10
Pro: The chance to make a tangible difference in people's lives is one of the most rewarding aspects of the job.
Con: The emotional toll of dealing with patients who don't show improvement can be disheartening.
Winner: Pro (9/10)
The social impact and emotional rewards generally outweigh the emotional toll.
---
"The Longevity Ledger": What's the Career Longevity and Exit Strategies?
Pro Score: 8/10
Con Score: 5/10
Pro: The field offers various avenues for career progression and specialization, from sports therapy to geriatrics. This variety ensures that you can pivot within the field as your interests evolve.
Con: The physical demands of the job may limit how long you can practice, especially as you age.
Winner: Pro (8/10)
The options for career longevity and specialization offer a promising future, outweighing the physical demands.
---
"The Reality Check": What Do Current PT Professionals Wish They Knew Before Starting?
Pro Score: 7/10
Con Score: 8/10
Pro: Seasoned professionals often highlight the importance of soft skills like empathy and communication, which can be as crucial as technical skills in patient care.
Con: Many professionals underestimate the administrative burden, such as dealing with insurance paperwork, which can take up a significant portion of your time.
Winner: Con (8/10)
Knowing the administrative realities upfront could better prepare you for the career.
---
"The Future-Proof Factor": Is Physical Therapy Recession-Proof and AI-Resistant?
Pro Score: 9/10
Con Score: 6/10
Pro: Physical therapy is often considered a recession-proof career. Even in economic downturns, people still require healthcare services, including physical rehabilitation. Additionally, the hands-on nature of the work and the emotional intelligence required for patient care make it resistant to automation and AI replacement.
Con: While the field may be resistant to full automation, certain diagnostic and administrative tasks could be automated, potentially reducing the demand for some roles within the profession.
Winner: Pro (9/10)
The inherent need for physical therapy services, even in challenging economic times, and the limitations of AI in replicating human emotional intelligence make this a relatively secure career choice.
---
In the End:
Choosing a career in physical therapy is a significant decision, and this guide aims to provide you with a balanced perspective.
While the field offers numerous pros, it's essential to consider the cons seriously. Based on our evaluation, the "Pros" win 6 out of 10 rounds with an average score of 7.7, while the "Cons" have an average score of 6.4. So, is physical therapy a good career in 2024 and beyond?
We'll let you be the judge.