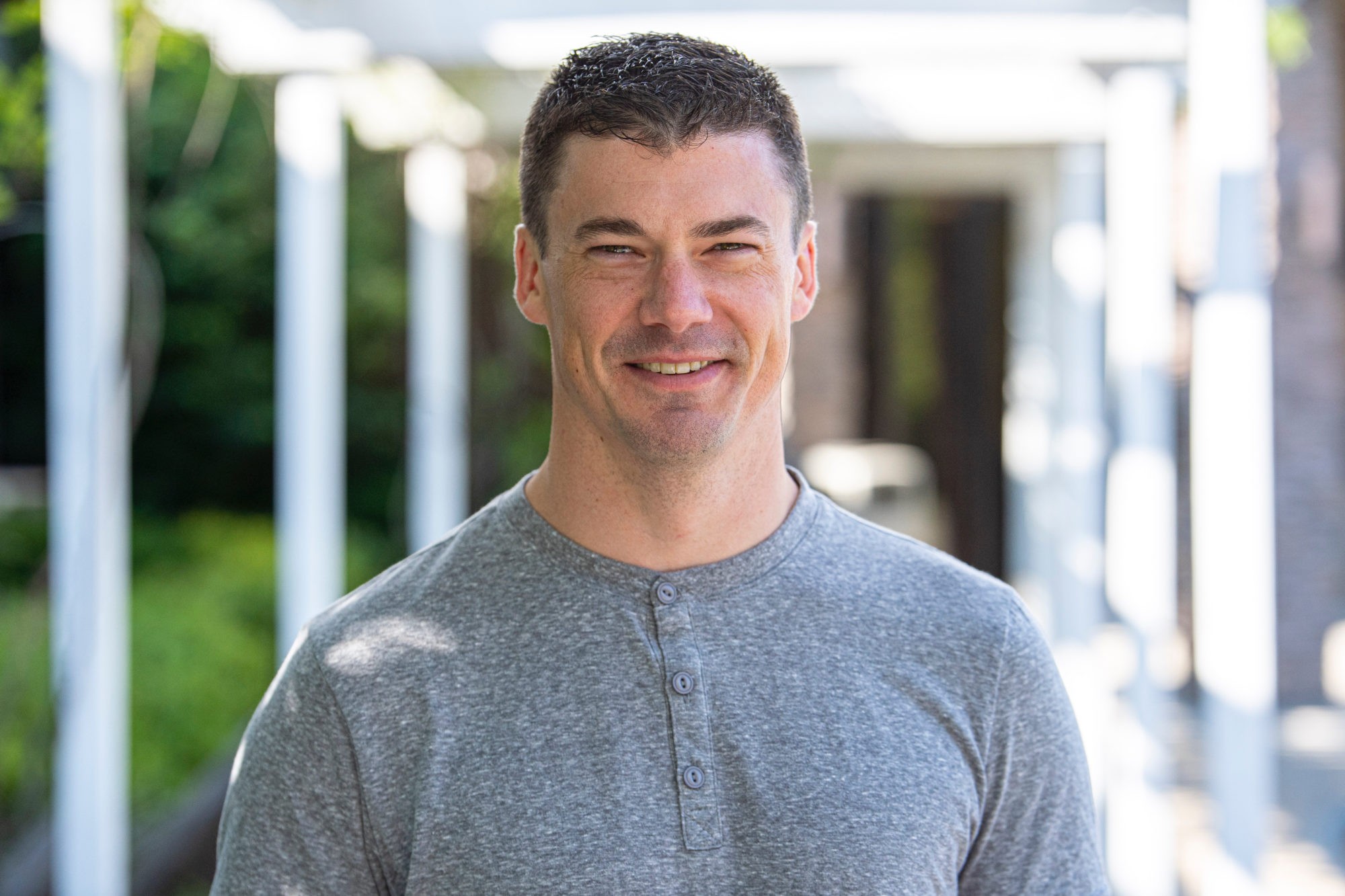 Jimmy McKay, PT, DPT
Host
Jimmy is the Director of Communications for Mount Sinai Hospital in the Division of Rehabilitation and Human Performance and the Abilities Research Center (ARC). 
He has a degree in Physical Therapy from Marymount University and a degree in Journalism and Mass Communication from St. Bonaventure University.
Jimmy was a rock radio DJ for 15 years, most recently as Program Director & Afternoon Drive host for 97.9X (WBSX-FM).
He has presented at State and National Conferences. Was appointed as a trustee for the Foundation for Physical Therapy research and was the captain of the victorious team in the Oxford Debate at the 2019 NEXT Conference.

Favorite beer: Sloop Brewing – Juice Bomb IPA
Skye Donovan, PT, PhD, OCS
CCO - Chief Connections Officer
Dr. Skye Donovan is a full professor and chair of the Marymount University Physical Therapy program and a Director for the American Physical Therapy Association.  She has a very active research agenda, presents her research at national meetings and publishes in a variety of peer-reviewed rehabilitation and health care management journals.
Skye is a member of the American Physical Therapy Association (APTA), the American College of Sports Medicine (ACSM) and the American Association of Clinical Anatomists (AACA). Dr. Donovan also is a member of the obesity prevention task force of the Arlington County Healthy Community Action Team, a project dedicated to promoting wellness and disease prevention.
Her other areas of interest away from PT are her family, her husband Brian and children Cooper and Hagan as well as a volunteer running coach for the Leukemia & Lymphoma society's Team in Training and the Head Timer for the Arlington Knights of Columbus Swim Team, The Holy Mackerels.
Favorite beer: Starr Hill – The Love
Juliette Dassinger, PT, DPT
Producer
2020 graduate from A.T. Still University Physical Therapy program. She believes in serving all people and cherishes the skills learned in school. She is pursuing travel PT as it combines her love of travel and helping patients in all settings.
Former communications chair for the Arizona student SIG board, PT Pub Night Brand Manager, and continues to serve on the advocacy project committee of the APTA student assembly and the social media team for PT Day of Service.
Member of the Orthopaedics, Health Policy & Administration, and Research sections and Arizona State Chapter member of the APTA.   
She enjoys outdoor activities, surrounding herself by family and friends, reading, cooking, and listening to music.
Favorite beer: Anti-Hero IPA – Revolution Brewing – Chicago, IL
Bridget Nolan, SPT
Producer
Bridget is a second-year PT student at Sacred Heart University in Fairfield, CT. She hopes to pursue a career in military PT after graduating and eventually become a PT professor & researcher.
She is a member of the Federal, Research, and Neurologic sections of the APTA and serves as a member of the social media team for PT Day of Service. When she's not studying, she enjoys gymnastics, rock climbing, surfing, and all things outdoors.
Favorite drink: Frozen Margarita with Salt
Tayo Akinboboye, SPT
Producer
Tayo Akinboboye is currently a second-year physical therapy student at Ithaca College. Prior to graduate school, he received his B.S. in Clinical Health Studies and B.A. in Spanish.
While in graduate school, he helped create a new student organization, Ithaca College Physical Therapy Students of Color (ICPTSOC), which was led by founder Dr. Efosa Erhunmwunse.
In November 2020, he was elected to serve as the Nominating Committee Chair-Elect of the Student Assembly Board of Directors for the 2020-2021 term. He has interests in sports and orthopedics and hopes to become a Sports PT in the future.
Tayo is passionate about bringing change to the profession, starting with the lack of diversity. Representation truly matters, and he hopes to inspire young students to pursue a career in physical therapy.
Favorite Beer: Corona