Podcast: Play in new window | Download
Subscribe: Apple Podcasts | Google Podcasts | Spotify | Android | Blubrry | RSS | More
I was invited to host the keynote event at the Tri-State PT conference in Las Vegas Nevada. It was a weekend conference that brought together the state PT associations of California, Arizona and Nevada in Vegas.
It was not a hard thing to say yes to.
PT + Vegas + Getting to talk in front of lots of people about PT.
I even got a chance to dress up like Elvis and come out to hundreds of PTs to Viva Las Vegas, what's not to love?
You'll get to hear my attempt at cheezy stand-up comedy as I warm the crowd up, it was 8am on a Saturday in Vegas… they needed warming.
But then we got down to business with Sharon Dunn, Chris Powers, John Heick and Tricia Catalino in a macro and micro view of where PT is and where it can and should go.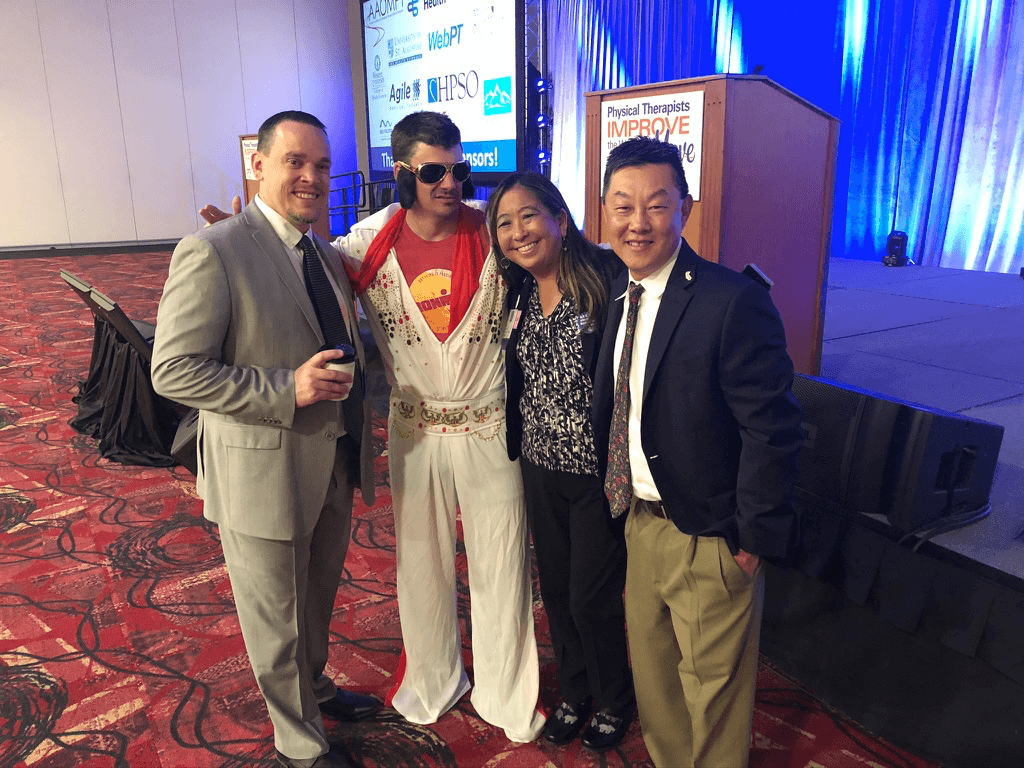 To support our show, support our sponsors: